Locked in by rituals, dulled by medication, college student Emma (Katie Oellerich) is barely able to maintain a balance between sanity and terror. When she finds she can't stay in the dorm during Christmas break, she reaches a breaking point. She has nowhere to stay, and responds to the offer of a stranger.
Emma agrees to take charge of two troubled teens in their home while their mother goes out of town, and quickly finds herself drawn into a darkly dysfunctional household. The children, Chrissy (Maura Chappelle) and William (Matthew Chappelle), ignore Emma and avoid each other. And their home feels like death -- damp, dark, and bone-chillingly cold.
Isolated, and bereft of any comfort, Emma fights for her sanity as she looks for the truth behind the cold and the quiet.
Quietly suspenseful, this film examines the thin line between image and reality, safety and danger, love and loss. Shot on location in Evanston, IL by first-time director Colleen Griffen, the film's beautiful visuals highlight the contrast between warmth and arctic cold.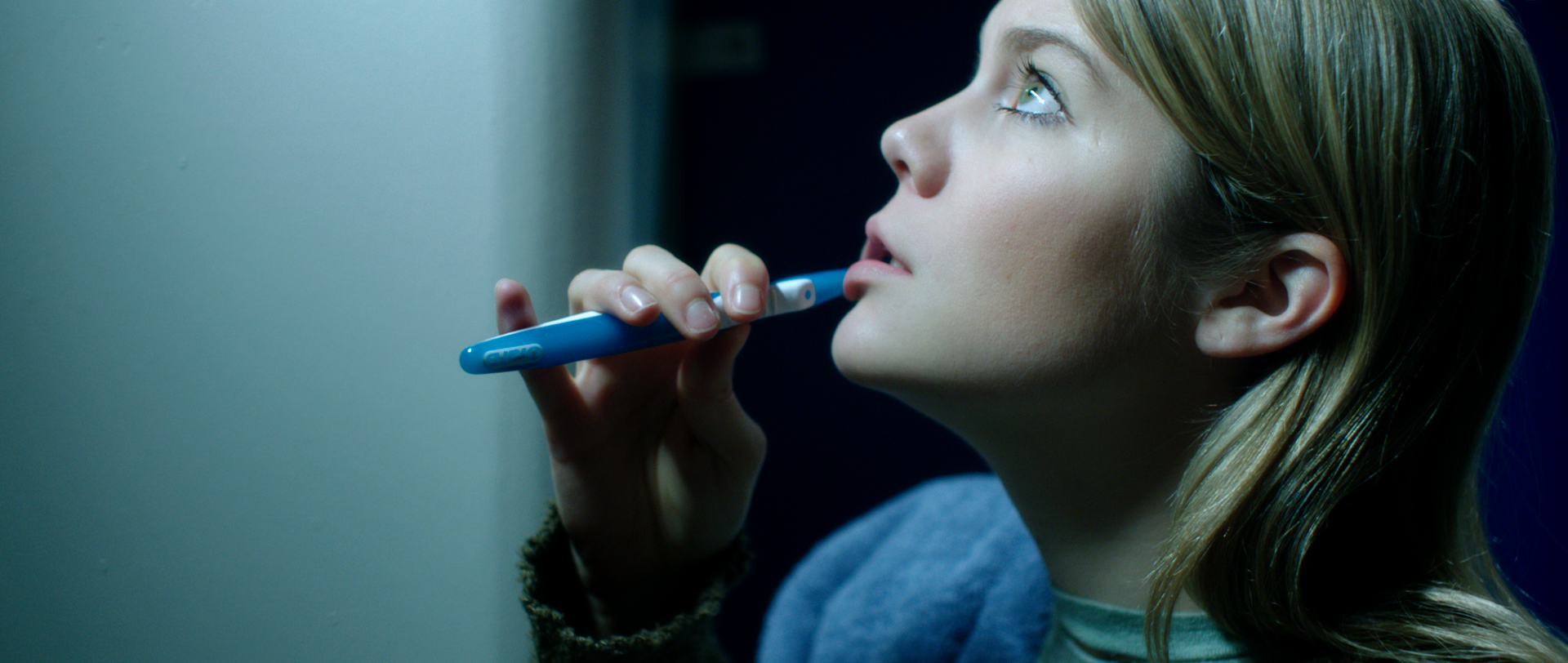 Rutger's music combines elements of ambient, noise, minimalism, drone, field recordings and electro-acoustic experiments. His pieces can be heard as an attempt to create sonic environments for the listener to dwell in. Finding tension in texture, tone and timing, the result can be very minimalistic at first glance, but reveals itself upon closer listening. The devil is in the details.
Rutger was born in 1978 in Apeldoorn (The Netherlands) and now resides in Rotterdam. He started recording as Machinefabriek in 2004. After a series of self released cd-rs, his official debut Marijn was issued in 2006, with great critical acclaim. Since than, a solid stream of music was released on labels such as Type, Important, Home Normal, 12K, Entr'acte, Dekorder, Miasmah, Consouling Sounds, Experimedia and Staalplaat. He performed all over the globe, from Canada to Israel and from Russia to Japan.
Rutger collaborated (on record and/or live) with numerous artists, such as Steinbrüchel, Jaap Blonk, Aaron Martin, Peter Broderick, Frans de Waard, Mats Gustafsson, Steve Roden, Gareth Davis, Stephen Vitiello, Michel Banabila, Dirk Serries and Dead Neanderthals, amongst many others.
He frequently works with film makers, like Makino Takashi, Mike Hoolboom, John Price, Paul Clipson and Chris Teerink, for whom he composed a soundtrack for his documentary about Sol LeWitt. Rutger also recorded the music for the Canadian drama The Cold and the Quiet from 2014. Furthermore, his music was used in Edward Burtynsky's Watermark and Josh Fox' Gasland and Gasland Part II.
Besides films, Rutger also composes music for dance pieces, like Alix Eynaudi and Kris Verdonck's EXIT(premiéred at the Haus der Kulturen der Welt, Berlin), Alexander Whitley's The Measures Taken (for the Royal Opera in London) and multilpe pieces by Spanish choreographer Iván Pérez.